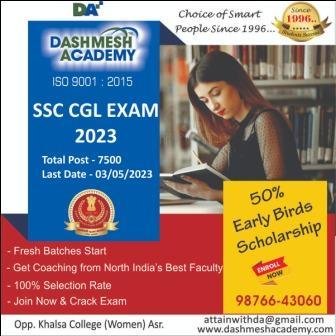 The Staff Selection Commission (SSC) is responsible for conducting exams for various posts in the central government of India. Its main role is to recruit eligible candidates for non-gazetted Group B and Group C posts in various ministries, departments, and organizations of the Government of India. Some of the key responsibilities of the SSC in conducting exams are:
Creating exam schedules
Advertising and promotion
Conducting exams
Evaluating answer sheets
Declaring results
Providing appointment letters
Official SSC website
The official website of the Staff Selection Commission is a great resource for all information related to SSC recruitment. You can find details about various exams, eligibility criteria, exam patterns, and syllabus on this website. The link to the website is: https://ssc.nic.in/
Candidates can apply for SSC exams through the online application portal available on the official SSC website. The link to the online application portal is: https://ssc.nic.in/Portal/Apply
Advantages at Dashmesh Academy
Dashmesh Academy offers coaching and training programs to students who are preparing for various exams conducted by the Staff Selection Commission (SSC). Dashmesh Academy helps students in SSC exam preparation.
Comprehensive Study Material
We provide students with a comprehensive study material that covers all the topics and concepts that are important for exams. The experienced teachers and subject matter experts design study material . They regularly update to keep up with the latest exam patterns and trends.
Expert Faculty
Dashmesh Academy has a team of experienced and knowledgeable faculty members who are experts in their respective fields. They provide not only guidance but also support to students throughout their preparation journey.Teachers help them overcome their weaknesses and improve their strengths.
Mock Tests and Practice Sessions
Dashmesh Academy conducts regular mock tests & practice sessions for students. This helps them to evaluate their preparation and identify areas that need improvement. The mock tests are made to look like the real exam, they help students gain confidence and learn how to manage their time.
Doubt Clearing Sessions
We conduct doubt clearing sessions for students to help them clarify their doubts and queries related to any concept. The faculty members help students with their doubts and provide them with the necessary guidance and support.