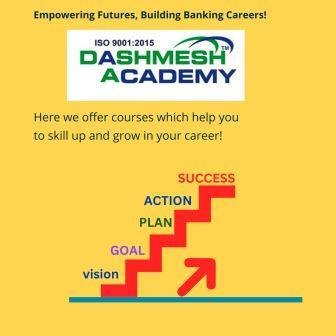 The banking career in India has witnessed unprecedented growth in recent years, offering an array of exciting career opportunities. As the financial backbone of the country, it plays a pivotal role in economic development and offers a dynamic and challenging work environment. If you're looking to embark on a fulfilling and promising career, the banking sector might be your perfect destination.
Why Choose a Banking Career
Stability: Banking jobs are renowned for their stability, offering a secure and structured career path. In a volatile job market, a banking career can provide a sense of financial security.
Lucrative Salaries: Banking jobs are well-known for their competitive salary packages and perks, making them an attractive choice for many.
Growth Opportunities: The banking sector provides numerous opportunities for career advancement. Whether you start as a probationary officer or a clerk, there's a clear path for promotion and growth.
Diverse Roles: The sector offers a wide range of roles, from customer-facing positions in branches to analytical roles in corporate offices. This diversity ensures that there's a role for everyone, regardless of their skills and interests.
Job Security: Once you secure a position in a reputed bank, job security is often high, provided you perform well and stay updated with industry trends.
About Bank Jobs
Banking is one of the fastest growing industry in India. The Banking sector in India is poised for a high trajectory growth with prospects for a bright career to thousands of new entrants. Bank jobs provide great job satisfaction and security to the aspirants.
As the sector is growing very fast, it also needs manpower at various levels. Essentially the recruitment in bank sector happens at the following levels:
Bank Probationary Officer (Bank PO): This is a managerial position in a bank. After the essential 1 to 2-year training, candidates are designated as Assistant Managers (AM) or Deputy Managers (DM).
Bank Clerks: As the name suggests, this is a clerical position in the bank and this can be considered as entry level job in a bank.
Specialist Officers (SO): Banks also hire candidates for specialist profiles like – IT Officer, HR Officer, Marketing Officer, Finance Officer, Law Officer, Agriculture Officer etc.
Every year, government banks recruit more than 1,00,000 candidates for various roles. So in the terms of the employment in government sector, Banking is the most lucrative sector to grab a government job.
How to Prepare for Banking Exams:
Dashmesh Academy offers comprehensive coaching to help aspiring candidates succeed in banking exams. Our structured curriculum, experienced faculty, and access to study materials can give you a competitive edge. We focus on exam-specific preparation, including topics like quantitative aptitude, reasoning, general awareness, and English language skills.