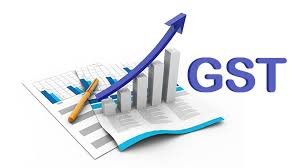 Fundamentals of Accounting
Fundamentals of accounting course will guide through the fundamentals of accounting in a clear and step-by-step manner. By the end of the course, you will have a much stronger understanding of the main financial statements used in accounting systems. Including the profit and loss account and the balance sheet. Moreover the course will also guide you through important accounting terminology and principles. As a result you can apply these skills to a real-world business setting.
CERTIFICATE IN TALLY ERP. 9 WITH GST
Training in Tally ERP helps to manage all the GST invoicing or billing needs, from simple bill/invoices to advance ones with multi- item, multi tax- rates etc.
ADVANTAGES :
At the end of the course students will be able not only to quickly detect but also correct errors in transactions and generate returns in the correct format . It makes you learn to detect errors which mean that you will be able to file correct GST returns. Tally ERP for GST is for a flourishing career in the ever changing corporate world. Above all good knowledge of Advance Tally ERP for GST will help to land in dream job in any industry or sector. more details about gst in India can be at https://gst.gov.in/
Certificate course in Taxation, Income Tax, GST Filling.

Learning about tax law and preparation is an essential component of becoming an accountant. Nearly every individual and company in India needs to pay taxes, and they often turn to outside help when it comes time to file.
ADVANTAGES :
This course offers practical income tax training along with Goods Service Tax matters. Those who want to become Consultant-Advisors- practitioner can do this. This course enables students to find taxation jobs in addition students can start their own tax consultancy after joining tax consultant course. Any student after passing out 12th can become tax consultant after completion of tax consultant course. Practical e learning of income tax, e filing of income tax and goods & service tax returns are discussed. more information about income tax e filing can be obtained at https://www.incometaxindiaefiling.gov.in/
Certificate Course in Banking
Certificate course in banking is one of the most sought after courses in India in terms of personal growth and career growth opportunities.
The course has so many benefits attached to it. The course revolves around the basic fundamentals of the banking system. It provides a comprehensive learning experience to allow students to gain an understanding of the banking industry and how it operates. The course covers a variety of banking concepts . It prepares professionals for various job roles available in the banking and the finance sector.