Get the Competitive Edge You Need to Ace the NEET Exam with Our Coaching Program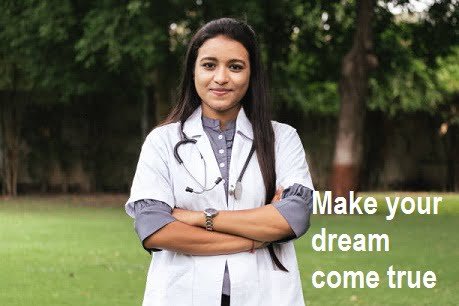 Comprehensive coverage:
Our coaching program covers all the necessary topics and provides a thorough understanding of the NEET exam syllabus. Our experienced faculty members ensure that students are well-prepared for all aspects of the exam.
Personalized attention:
We provide personalized attention and guidance to each student, allowing them to work on their weaknesses and improve their strengths. Our faculty members are available to answer questions and provide additional support whenever needed.
Test-taking strategies:
Our coaching program provides effective strategies for taking the NEET exam, including time management, problem-solving, and stress reduction techniques. Our students are well-equipped to handle the challenges of the exam and perform at their best.
Practice tests:
We believe that practice makes perfect, which is why we provide our students with ample opportunities to take practice tests. Moreover these tests help students improve their test-taking skills, identify areas of improvement, and boost their confidence.
Flexibility and convenience:
We understand that our students have busy schedules, which is why we offer flexible schedules and convenient learning options. Our students can study at their own pace and in their own time, making it easy to balance their studies with other commitments.
By joining our NEET coaching program, you'll gain access to all these benefits and more. Our program is designed to help you achieve your academic goals and perform at your best on the NEET exam.
Enjoy the Convenience and Comfort of Our Own Hostels:
At Dashmesh academy, we understand the importance of providing our students with a safe, secure, and comfortable environment for their studies. That's why we offer hostel facilities that provide a wide range of benefits .separate hostel accommodation is available for boys as well as girls.
Course Details for Our NEET Coaching Program:
Course duration: Our coaching program runs for a duration of 8 months, with a total of 1200 hours of instruction.
Course structure: Our coaching program has 4 modules, with each module covering specific subject related to the NEET exam.
Faculty information: Our experienced faculty members who are experts in their respective fields teach students at coaching program . Our faculty members have an average of 20 years of teaching experience and hold advanced degrees in their fields.
Study materials: Our coaching program provides students with comprehensive study materials, including textbooks, assignments, and notes.
Practice tests: We provide our students with full-length practice tests that simulate the actual NEET exam. our experts designed to help students improve their test-taking skills and identify areas of improvement.
Course fees: Our coaching program fees varies depending on duration of course. We also offer flexible payment plans to make the program more affordable for our students.
Contact information: For more information about our coaching program, please call us at :9876643060, 9501101781 or email us at attainwithda@gmail.com .
For more details and official notifications click https://neet.nta.nic.in/