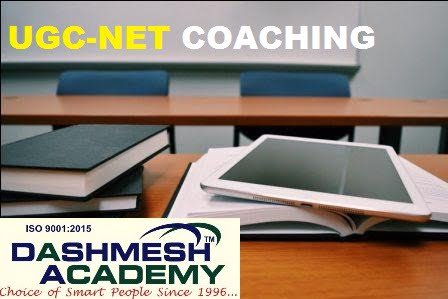 UGC-NET
The National Eligibility Test (NET) is a test to determine eligibility for college and university level lectureship . In addition it is also for award of Junior Research Fellowship (JRF) for Indian nationals. Meanwhile It aims to ensure minimum standards for the entrants in teaching professions as well as research.The UGC-NET is being conducted by the National Testing Agency (NTA) in Computer Based Test .
WHO IS THIS COURSE FOR
Students can take ugc-net in order to be eligible for –
lecturer or assistant/associate professorship
junior research fellowship
both lecturer or research fellowship
QUESTION PAPER PATTERN FOR UGC-NET
As per the revised scheme, the test will consist of two papers as below:.
Paper Marks Number of Question Duration
I 100 50 questions. All are compulsory 1 Hour
II 200 100 questions. All are compulsory 2 Hours
Paper-I shall consist of 50 objective type compulsory questions each carrying 2 marks. The questions which will be of general nature, intended to assess the teaching/research aptitude of the candidate. It will specifically be designed to test reasoning ability, comprehension, divergent thinking and general awareness of the candidate.
Paper-II has 100 objective type compulsory questions each carrying 2 marks .However this paper is based on the subject selected by the candidate.
Career options after qualifying UGC-NET
Firstly students clear ugc net exam,afterwards they are eligible to apply for the post of lecturer ship as the vacancies are announced by universities and colleges. Undeniably your selection will depend on your interview.
Moreover the candidates who have interest in research program may also pursue junior research fellowship from the coordinating institutes of net. The selection procedure of students for award of JRF will particularly depend on the student's performance in test.However, the candidates qualifying assistant professor exclusively will not be considered for the award of JRF.
SYLLABUS FOR FIRST PAPER
1.Teaching Aptitude
Nature, objectives, characteristics and basic requirements; Learner's characteristics; Factors affecting teaching; Methods of teaching; Teaching aids; Evaluation systems.
II. Research Aptitude
Meaning, characteristics and types; Steps of research; Methods of research; Research Ethics; Paper, article, workshop, seminar, conference and symposium; Thesis writing: its characteristics and format.
III. Reading Comprehension
A passage to be set with questions to be answered.
IV. Communication
Nature, characteristics, types, barriers and effective classroom communication.
V. Reasoning (Including Mathematical)
Number series; letter series; codes; > Relationships; classification.
VI. Logical Reasoning
Understanding the structure of arguments; Evaluating and distinguishing deductive and inductive reasoning; Verbal analogies : Word analogy — Applied analogy; Verbal classification.Reasoning Logical Diagrams : Simple diagrammatic relationship, multidiagrammatic relationship;Venn diagram; Analytical Reasoning.
VII. Data Interpretation
Sources, acquisition and interpretation of datag. 'P Quantitative and qualitative data; > Graphical representation and mapping of data.
VIII. Information and Communicating Technology (ICT)
ICT : meaning, advantages, disadvantages and uses; > General abbreviations and terminology; > Basics of internet and e-mailing.
IX. People and Environment
interaction between People and environment ; Sources of pollution; Pollutants and their impact on human life, exploitation of natural and energy resources; Natural hazards and mitigation
X. Higher Education System : Governance Polity And Administration;
Structure of the institutions for higher learning and research in India; formal and distance education; professional/technical and general education; value education: governance, polity and administration; concept, institutions and their interactions.

ADVANTAGES OF COACHING AT DASHMESH ACADEMY
To familiarize the students with the exam format.
to make students understand exam Score.
Experienced faculty.
More individual Attention .
Basics of Computers & List of General abbreviations and terminology.
Basic knowledge of Civics and Constitution key facts.
Learning plan tailored to needs.
Success at increased pace.
Time management strategies.
Improve reading Skills.
Find your loopholes, and work on them.